We want to showcase our members to the community!
The Chamber is launching a new program called "Member Spotlight" that will allow our members to be featured in our email blasts and on our social media pages.
To secure your Spotlight, please CLICK HERE to download the Chamber Member Spotlight Questionnaire.
Member Spotlight of the Week
The Skinner Company, Inc.
The Skinner Company has been in business for 23 years now!
We opened on January 1, 2000.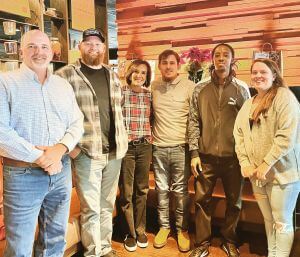 We manufacture pipeline repair clamps, service saddles, and drilling devices for oilfield services pipelines and the gas utility industry.
Fun Fact! Although we are located in South Carolina, most of our products are sold in places where there are oilfields (Middle East, Texas, West Virginia), and not in the southeastern United States.
To contact The Skinner Company, Inc.:
Phone: 864-953-9618
Email: sales@skinnerco.com
Website: www.skinnerco.com