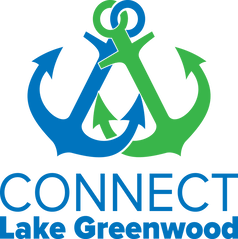 CLG represents business owners, retirees, young families, water sports enthusiasts, fishermen, boaters and every type of lake-lover working collaboratively to advocate for, promote, and enhance enjoyment of life on the lake for everyone who lives, works, and plays at Lake Greenwood.  CLG is powered by the Greenwood SC Chamber, with input from the Chambers of Laurens, Newberry and Ninety Six.  Together, CLG promotes and enhances the experience of lake life, while providing opportunities for volunteers to pool their efforts and improve the lake environment.
​CLG's signature event is the "Lights on the Lake" fireworks held to celebrate Independence Day.
Note: CLG is a collaborative, community development effort for the benefit of lake economic development, and is a program of GCIF
2021 Date TBD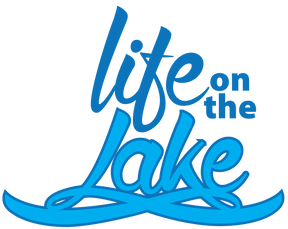 The 2021 Lake Greenwood cleanup, in partnership with Keep Greenwood County Beautiful, was the most successful to date! Over 300 volunteers participated and 8,802 pounds of trash were collected between the sites in both Laurens and Greenwood County, more than any previous year. Together we CAN make a difference!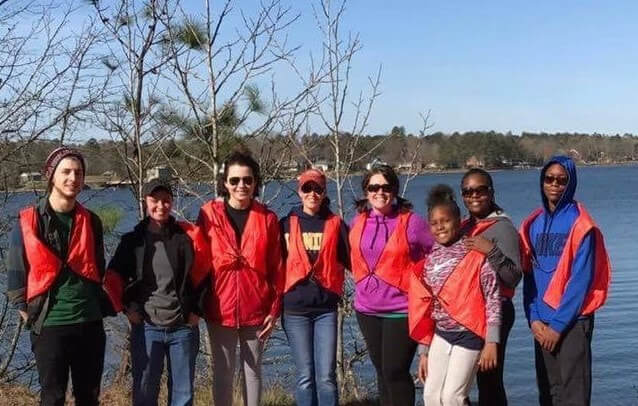 GYP Greenwood Young Professionals

The Greenwood Young Professionals (GYP) is a program sponsored by the Greenwood SC Chamber of Commerce Since 2007, GYP has provided opportunities for professionals, ages 18-45, to network and educate themselves on important issues facing Greenwood County.
We are the go-to organization for young professionals looking to become more engaged in the business community through  leadership & professional development, community involvement, networking/social activities.
GYP is led by a steering committee who are committed to cultivating a young and diverse workforce as a competitive advantage for our growing economy. As the leading voice for Greenwood area young professionals, GYP collaborates with local groups that share its commitment to attracting and retaining young talent in the business community.
 The Greenwood SC Chamber hopes you will take advantage of the opportunity to get involved and join the next generation of community leaders!
GYP Greenwood Young Professionals Membership Application Form >>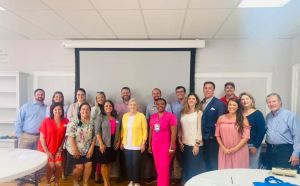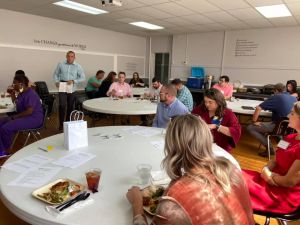 Educational sessions for Greenwood's largest and mid-size employers on relevant executive (leadership and management topics) and human resources issues / topics that provide information, explore solutions and spotlight best practices.
Internship Opportunities Available
​Fall | Spring | Summer
Apply for Chamber Internship today!
Positions for 2021 Summer & Fall Terms are available.
To apply please send a cover letter and resume to BAHeegan@GreenwoodSCchamber.org.
Please note that internships are unpaid but can be used for class credit.
Develop
Immerse yourself in a professional work setting.
​Develop key competencies, skills, and work characteristics your future employers will seek
Network
Get connected to the Business
Meet professionals in the field and network with Greenwood Business professionals
Discover
Explore and clarify your career goals
Utilize your time as an intern to discover our professional strengths and how they can help in your career search
Leadership Greenwood Mission
​The mission of Leadership Greenwood is to emphasize diversity and encourage thinking, acting and reacting differently to community challenges. The program increases participants' awareness, knowledge, and understanding of community issues to mold them into active leaders in Greenwood. It brings together individuals who have a desire to learn more about their community and explore solutions to community issues.
Leadership Greenwood prepares the next generation of Greenwoodians to address vital issues affecting the community and meet future challenges.  Leadership Greenwood is an annual program of the Greenwood SC Chamber of Commerce and is sponsored by leading companies and local agencies.
​The Greenwood SC Chamber believes it is our role to assist local leaders in developing a clearer understanding of the total community, to provide information and support to those who are committed to the advancement of Greenwood County and the continual improvement of our community's quality of life.
Click below to download the Leadership Greenwood Class of 2021-2022 application and apply now. 
2021-2022 Leadership Application >>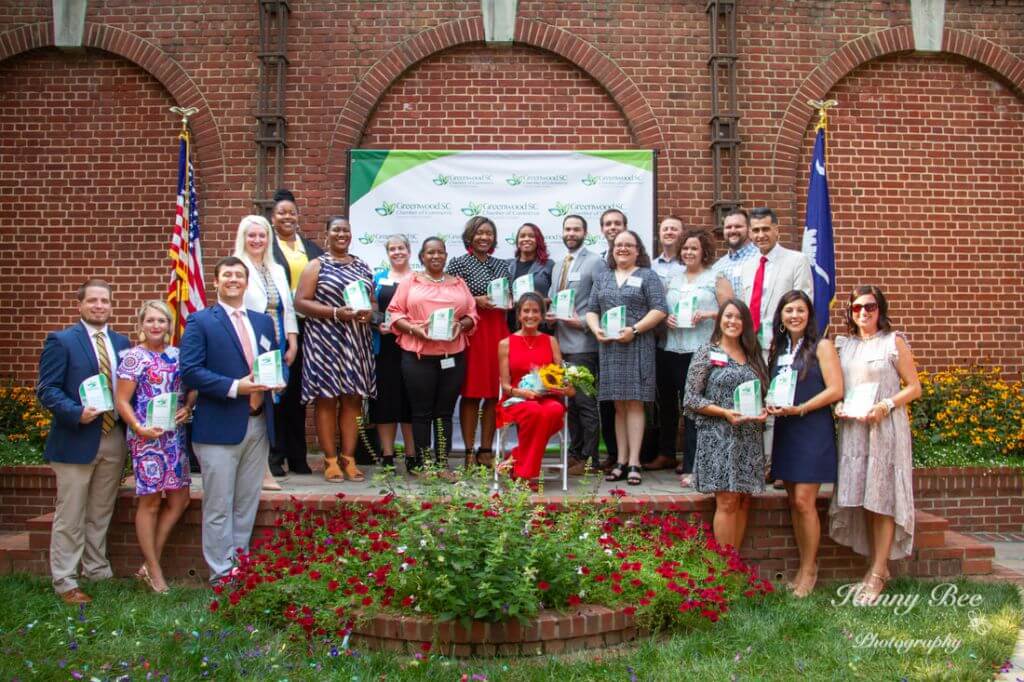 Designed to address a segment of the Chamber's membership, this initiative focuses on organizations with a tax-exempt, non-profit designation.  The purpose is to serve, support, and strengthen the non-profit sector through capacity-building, collaboration, and advocacy for a better Greenwood.
Are you part of a Non-Profit Organization?
Would you like to join the Greenwood SC Chamber Non-Profit Council?
Contact us at (864) 889-9312 for more information!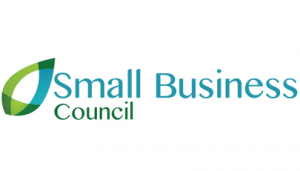 The small business council works to develop and expand Greenwood County small businesses by serving as a forum for education, networking, and encouragement, and serving as an advocate for small business issues. The committee spotlights and recognizes a Small Business Person of the Year each spring.
Interested in joining the Small Business Council?
Call 864-889-9312 or email Baheegan@GreenwoodSCchamber.org
Women's Leadership Council

The Council provides opportunities for all women to grow personally and professionally, and to build their influence in the community. The Council's strategic goals including mentoring and growth, awareness and recognition, and resources, knowledge and connectivity. Every two years, WLC hosts a highly interactive, Women's Leadership Upstate Conference, attracting over 250 women.