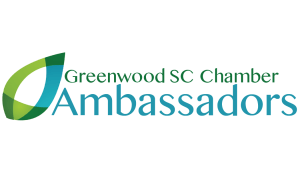 Chamber Ambassadors are active members of the Greenwood Chamber of Commerce. They are a special group of people who volunteer their time to help promote the Greenwood business community and support Chamber functions. Ambassadors perform a wide variety of duties; but their main function is to help promote the Chamber and welcome new members.
Ambassadors also attend and volunteer at Chamber events and ribbon cuttings, which are promoted on our website, social media, and through our weekly newsletters.
CLICK HERE to download a Greenwood SC Chamber Ambassador application! Please return to admin@greenwoodscchamber.org 
CYP - Connect Young Professionals

The Connect Young Professionals (CYP) is a program sponsored by the Greenwood SC Chamber of Commerce. Since 2007, CYP has provided opportunities for professionals, ages 21-39, to network and educate themselves on important issues facing Greenwood County.
We are the go-to organization for young professionals looking to become more engaged in the business community through  leadership & professional development, community involvement, networking/social activities.
CYP is led by a steering committee who are committed to cultivating a young and diverse workforce as a competitive advantage for our growing economy. As the leading voice for Greenwood area young professionals, CYP collaborates with local groups that share its commitment to attracting and retaining young talent in the business community.
The Greenwood SC Chamber hopes you will take advantage of the opportunity to get involved and join the next generation of community leaders!
Click here to download the 2023 CYP Application!
Do you know a community minded young professional under 40? If so, consider nominating a young business star making a mark in the community for the thirteenth annual "Greenwood Under 40 Stars" recognition event.
Connect Young Professionals has established the "Greenwood Under 40 Stars" award to support and recognize upcoming leaders in the community. This award honors emerging leaders who strive toward the highest levels of personal and professional accomplishment, excel in their profession, strive to be engaged in their community, and serve as role models for other young professionals. Nominations are open to male or female residents of the greater Greenwood area who are between the ages of 21 – 40 (must be age 40 or under as of December 31, 2023).
Nominees do not have to be a CYP member. Self-nominations are not accepted. One nomination is sufficient; multiple nominations are discouraged.
The deadline for nominations is 12:30 PM on Friday, August 25, 2023.
Click here to download the nomination form!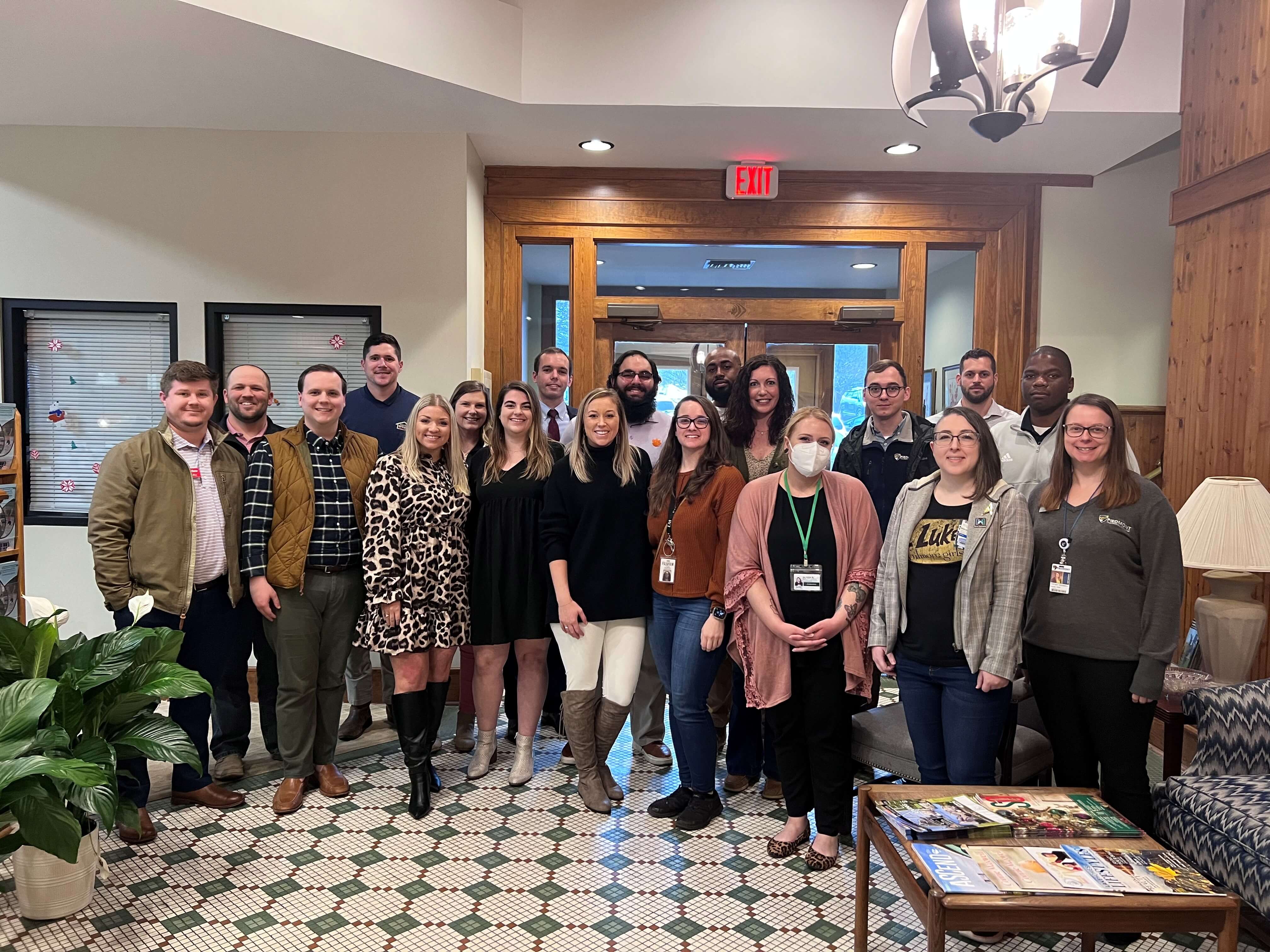 Educational sessions for Greenwood's largest and mid-size employers on relevant executive (leadership and management topics) and human resources issues / topics that provide information, explore solutions and spotlight best practices.
Sorry, Internship Opportunities Not Available At This Time
​Fall | Spring | Summer
Chamber Internship 
Positions for Summer & Fall Terms are not available.
Info@GreenwoodSCchamber.org.
Please note that internships are unpaid but can be used for class credit.
Develop
Immerse yourself in a professional work setting.
​Develop key competencies, skills, and work characteristics your future employers will seek
Network
Get connected to the Business
Meet professionals in the field and network with Greenwood Business professionals
Discover
Explore and clarify your career goals
Utilize your time as an intern to discover our professional strengths and how they can help in your career search
Leadership Greenwood Mission

​The mission of Leadership Greenwood is to emphasize diversity and encourage thinking, acting and reacting differently to community challenges. The program increases participants' awareness, knowledge, and understanding of community issues to mold them into active leaders in Greenwood. It brings together individuals who have a desire to learn more about their community and explore solutions to community issues.
Leadership Greenwood prepares the next generation of Greenwoodians to address vital issues affecting the community and meet future challenges.  Leadership Greenwood is an annual program of the Greenwood SC Chamber of Commerce and is sponsored by leading companies and local agencies.
​The Greenwood SC Chamber believes it is our role to assist local leaders in developing a clearer understanding of the total community, to provide information and support to those who are committed to the advancement of Greenwood County and the continual improvement of our community's quality of life.
The Chamber is now accepting 2024 Leadership Greenwood Applications. Click below to download the Leadership Greenwood Class of 2024 application and apply now. 
2024 Leadership Greenwood Application >>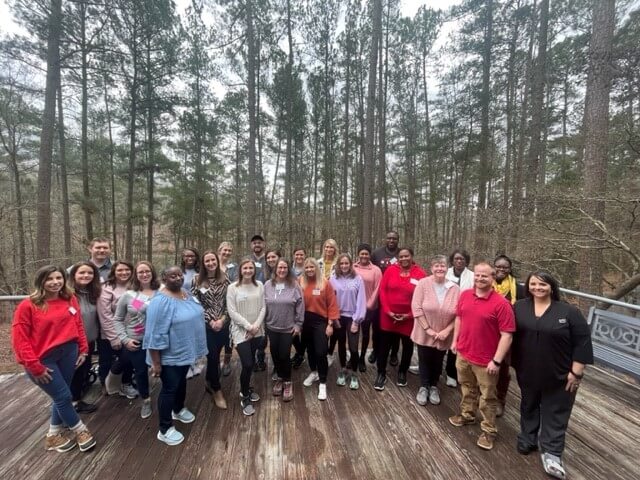 Designed to address a segment of the Chamber's membership, this initiative focuses on organizations with a tax-exempt, non-profit designation.  The purpose is to serve, support, and strengthen the non-profit sector through capacity-building, collaboration, and advocacy for a better Greenwood.
Are you part of a Non-Profit Organization?
Would you like to join the Greenwood SC Chamber Non-Profit Council?
Contact us at (864) 889-9312 for more information!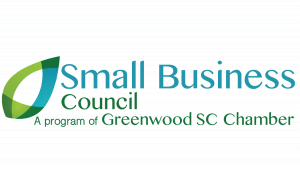 The Small Business Council (SBC) of the Greenwood SC Chamber of Commerce works to develop and expand Greenwood County small businesses by serving as a forum for education, networking, and encouragement, and serving as an advocate for small business issues. The committee spotlights and recognizes a Small Business Person of the Year annually.
The Greenwood SC Chamber's SBC is pleased to announce the 33rd Annual "Small Business Person of the Year" Award. The honoree shall be an outstanding professional and dedicated to their business and community.
The individual selected will be honored at the SBC's Small Business Person of the Year Award Luncheon, presented by Countybank. Please submit your nomination on or before Thursday, April 27th, 2023 by 5:00 PM to
twilliams@greenwoodscchamber.org
. The nominator and honoree will be notified in early May.
Interested in joining the Small Business Council?
Call 864-223-8431 or email Info@GreenwoodSCchamber.org
Women's Leadership Collaborative

The Women's Leadership Collaborative provides opportunities for all women to grow personally and professionally, and to build their influence in the community. The WLC's strategic goals including mentoring and growth, awareness and recognition, and resources, knowledge and connectivity. Every two years, WLC hosts a highly interactive, Women's Leadership Upstate Conference, attracting over 250 women.