Cultivating

Growth

&
Progress.
About Us
The Chamber strives to promote the continuous improvement of the common good and the quality of life in the community through the pursuit of new business; the cultural, social, and economic education of our citizens; and by providing accurate and timely assistance to the business community. Become a member and get found in our online Member Directory.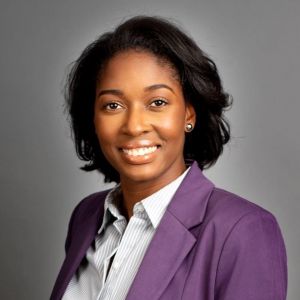 The Greenwood SC Chamber of Commerce would like to officially welcome Trentsie Williams as our President & CEO! We are so excited and lucky to have her!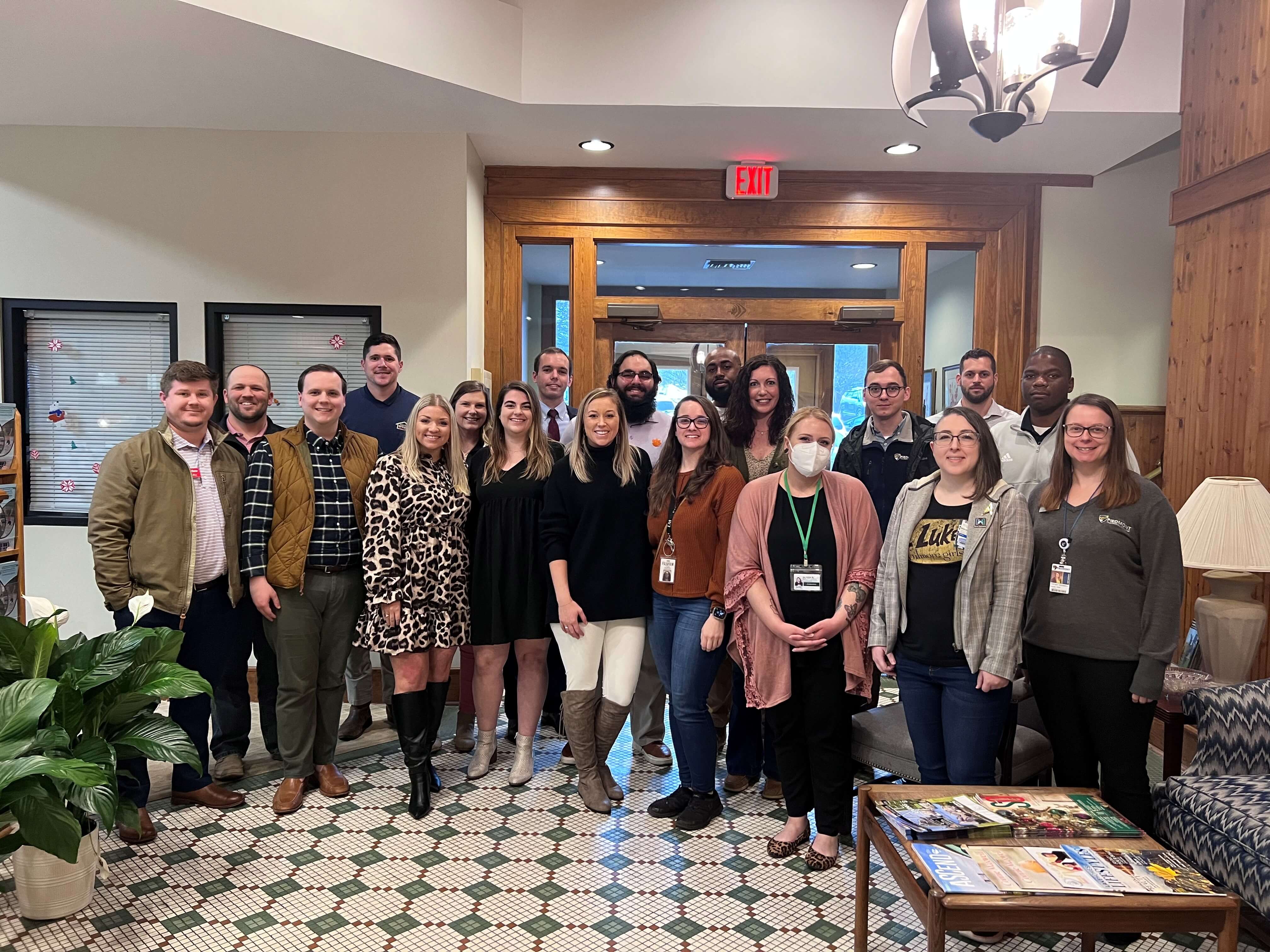 The first CYP "On The Menu" of the year was a success! Thank you to Self Regional Healthcare for sponsoring!
If you are interested in joining the CYP group, please locate the CYP tab by clicking on the "Programs" menu on our website. Download and return application to amaan@greenwoodscchamber.org.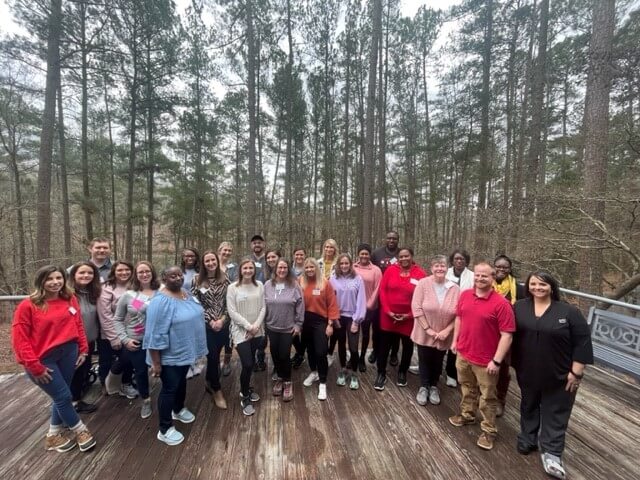 The Greenwood Chamber is happy to announce the 2023 Leadership Greenwood Class which includes the following 27 participants:
Alexandra Minter Holmes
Amber O'Shield
Athena Hagood
Cady Nell Keener
Cailah Rickard
Caylia Stargel
Caroline Huff
Chad Webb
Ciara White
Deborah Petrucelli
Draper Carlile
Jason Southerland
Jermaine Moss
Jillian Coleman
Johnsie Brinson
Justo Chalaire
Kelly Crisp
Kristen Booth
Lakeya Jenkins
London Thomas
Mistie Drew
Nicole Moss
Randi Nicole Ashcraft Bellor
Sophie H. Layne
Taylor Haigler
Tracey Sutley
Valerie Dansby
The group kicked off the year long program with a retreat at The Clemson Outdoor Center in January.
For more information about the Chamber's programs, please email info@greenwoodscchamber.org
Connect & Network!
The Greenwood SC Chamber offers the opportunity to connect with other businesses, serve the community, and help Greenwood grow! Does your business want to join in on the fun and see what the Chamber can offer YOU? Call (864) 223-8431!
Welcome our New Members from Q4 2022!
Trentsie Williams
President & CEO
Jody Allen
Member Services Coordinator
Amaan Monda
Marketing & Communications Specialist
Amy Beeker
Events & Programs Manager
A
Trusted

Community Partner
Thanks to Our Major Supporters
Greenwood Regional Rehabilitation Hospital